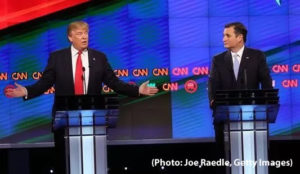 Fundraising in the presidential contest has zoomed past the $1 billion mark, fueled by the dozens of super-wealthy Americans bankrolling super PACs that have acted as shadow campaigns for White House contenders.
Presidential candidates and the super PACs closely aligned with them had raised a little more than $1 billion through the end of February, newly released campaign reports show. By comparison, the presidential fundraising by candidates and their super PACs had hit $402.7 million at this point in the 2012 election, according to data compiled by the non-partisan Campaign Finance Institute.
The price tag of the White House contest puts it roughly on par with the value of Major League Baseball's Chicago White Sox, which Forbes this week pegged as worth $1.05 billion, but it's far less than the nearly $7 billion American consumers spent last year to celebrate Halloween….
Read full story at: http://blackchristiannews.com/2016/03/cost-of-2016-presidential-race-passes-1-billion/