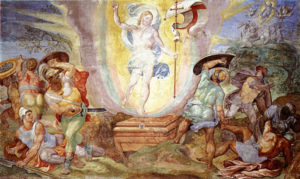 My friend Dr. McKay Caston (who happens to also be my pastor) preached a sermon recently that demonstrates how pastors can and should preach about religious freedom.
It is fine example of speaking the truth in love and preparing a congregation for the rising tide of persecution in America.
McKay has agreed to let me post the audio here and share his sermon notes below. You can follow his blog here.
I encourage you to share them with pastors and church leaders and prayerfully encourage them to engage this critical issue before they too are made to care.
SERMON NOTES
Few of us who saw the image will soon forget it. Just over a year ago, a line of twenty-one Egyptian Christians dressed in orange jumpsuits, were kneeling on a beach near Tripoli in Libya, just moments before masked ISIS executioners dressed in full black beheaded them simply for being Christians.
And yet, as disturbing as those images are, when we think about persecution, it can feel distant anddisconnected from our ordinary, daily lives.
What I want us to understand today is that religious persecution is notsomething that will remain distant and disconnected. We in the West have largely taken religious freedom for granted. But in the coming days, and even now, when we pray for the persecuted church, we will not only be praying for believers around the world, we will be prayingfor ourselves and our own children…
Read full story here: http://bit.ly/1RvFqVC