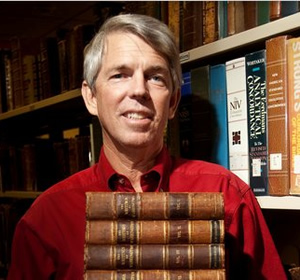 David Barton critics beware: There's now a price to pay if you want to defame the popular historian, author and speaker with false and outlandish charges. As to be expected, if you spew nonsense and lies, he will sue you and claim compensation as you could have possibly tarnished his brand and reputation, resulting in a loss of earnings and such.
Last year, Barton filed a $1 million defamation lawsuit because he felt he was a victim of scandalous behavior. When filing a defamation case, you're essentially saying that someone else has said or done something which is untrue or false and it has been harmful to their reputation. A defamation case can often be a challenging case to win, but with the assistance of his California defamation lawyer, Barton won a $1 million defamation judgment in August against two left-leaning candidates for the Texas State Board of Education. The pair, Rebecca Bell-Metereau and Judy Jennings, charged in a 2010 campaign video that Barton, a consultant to the Board, was "known for speaking at white-supremacist rallies."
That highly charged claim stems from two 1991 speeches Barton gave to groups linked to the racist and anti-Semitic "Christian Identity" movement. Barton, recognized as a strong friend of Israel, acknowledges speaking to the groups but said in court filings he did not know in advance about the racist ideology of his hosts.
Barton, the founder of WallBuilders, a group "dedicated to presenting America's forgotten history and heroes," later established a vetting system to avoid repeat engagements and has not addressed similar gatherings since. He told the court that he has given some 8,000 speeches in the two decades following his two 1991 speeches

Read full article at http://www.wnd.com/2014/12/david-barton-wins-million-dollar-defamation-suit/#sAvCfAyeHuhOiQPS.99