Christians throughout the country will have an opportunity to take a stand in coming days to defend Houston pastors targeted by the city government. The event is "I Stand Sunday."
The 90-minute event, which will be simulcast on November 2, comes after a lawsuit was filed against the City of Houston and, more specifically, city subpoenas were sent to five Houston pastors.
The controversial subpoenas, part of the discovery pro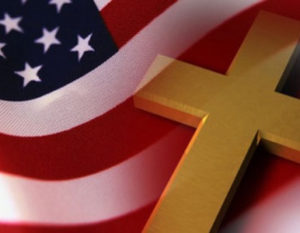 cess, are demanding that the pastors turn over sermons, emails, and other communications related to a petition drive to overturn an ordinance providing special rights for homosexuals, lesbians and transgendered people. Many citizens opposed the ordinance and responded with a petition drive. Houston city government tossed out the signatures needed for the ballot initiative and citizens responded by suing the city. The city then responded with the subpoenas, drawing allegations it was trampling First Amendment rights and religious liberty, and bullying the pastors for their beliefs.
Houston Mayor Annise Parker is an open lesbian, and some members of the city council are homosexuals.
Gov. Mike Huckabee, who is scheduled to speak at "I Stand Sunday," says Houston's efforts are unsettling to America…
Complete article: http://onenewsnow.com/church/2014/10/23/rally-planned-for-houston-pastors-i-stand-sunday#.VE6bQPnF-So