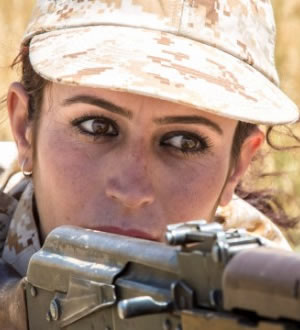 As ISIS has swept across northern Iraq, they have become known for their atrocities towards women. For example, Yazidi women have been abducted by ISIS to become sex slaves for their fighters. However, here's a group of women that aren't preparing to flee ISIS but instead are preparing to meet them with their AK-47s.
Meet the 2nd Peshmerga Battalion, who are a battalion of Kurdish fighters – and they just happen to be an all-female battalion as well. They're front line soldiers, some of whom have been fighting for years, and they're eager to face ISIS.
From the New York Post ….
Read full story: http://www.ijreview.com/2014/08/167994-meet-isiss-worst-nightmare-women-battalion-kurdish-fighters/