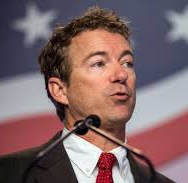 From his criticism of the Federal Reserve to his mean libertarian streak, Sen. Rand Paul is certainly his father's son.
But on the issue of Israel, the Kentucky Republican falls far from the tree. Or at least, he'd like voters to think so.
The first-term senator — whose father Ron Paul was a staunch critic of America's Israel policy and seen in some circles as outright hostile to the Jewish state — has in recent months taken a distinctly different attitude toward the U.S.-Israel relationship.
He visited Israel in January 2013. He calls himself an Israel supporter.
And after the tragic abduction and killing of three Israeli teens in the West Bank, Paul has ratcheted up those statements of support even more.
"Let's stand with Israel," Paul told Fox News this week….
Read more: http://www.foxnews.com/politics/2014/07/05/like-father-not-like-son-sen-paul-amplifies-pro-israel-message/