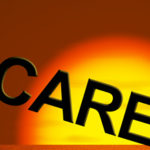 A Christian baker in Colorado refused to bake a cake for a gay wedding. A judge is now ordering him to do so or face financial penalties.
Surely there are plenty of bakers who would bake a cake for David Mullins and Charlie Craig, the gay men who wanted the cake. But they went to Jack Phillips of Masterpiece Cakeshop in Denver, CO. When Phillips declined because of his religious beliefs, Mullins and Craig went to the ACLU, which in turn complained to the state that Phillips was discriminating.
There will be no accommodation between gay rights activists and those seeking religious freedom to opt out of the gay rights movement. Gay rights activists demand tolerance for their lifestyle, but will not tolerate those who choose to adhere to their religious beliefs.
Read full article here: http://www.redstate.com/2013/12/09/you-will-be-made-to-care-3/?utm_source=morning%2Bbriefing&utm_medium=email&utm_campaign=12%2B09%2B2013