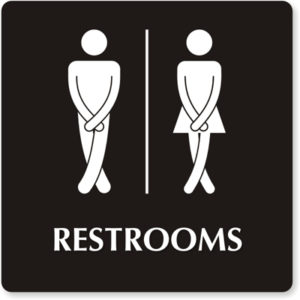 A group that opposes a recent piece of California legislation mandating co-ed bathroom facilities for public schools has gathered over 620,000 signatures for a ballot initiative against the new law.
Privacy For All Students (PFAS), a grassroots organization founded in 2011, announced Sunday that they hit the 620,000 signature mark, which is well above the minimum needed for an initiative to get on the ballot.
Karen England, member of the PFAS coalition's executive committee, said in a statement that she believed the number might be the largest amount of signatories garnered for any California ballot initiative.
"As far as we are aware, this is the largest number of volunteer signatures ever submitted in a California referendum campaign," said England.
"It shows the degree of opposition that exists to opening the most vulnerable areas of public schools to the opposite sex."
Full story: http://www.christianpost.com/news/group-gets-over-620000-signatures-for-ballot-against-calif-co-ed-bathroom-bill-108555/