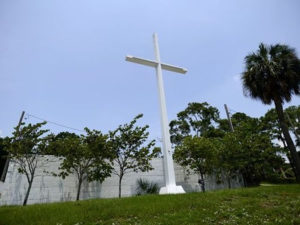 Atheists across the fruited plain are rejoicing after a federal judge declared that a cross erected in a Florida park violated the law and must come down.
"I am aware that there is a lot of support in Pensacola to keep the cross as is, and I understand and I understand and respect that point of view," U.S. District Judge Roger Vinson wrote in his ruling. "But, the law is the law."
The lawsuit was filed in 2016 by the notorious Freedom From Religion Foundation and the American Humanist Association on behalf of four Pensacola citizens. Click here to view photos of the cross.
The judge pointed out that park has hosted tens of thousands of people for roughly 75 years without causing anyone offense — until now…
Click on link below to read full article.