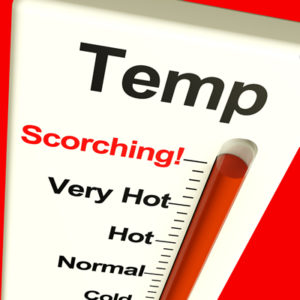 G.K. Chesterton said that "when people stop believing in orthodox religion, rather than believe in nothing, they will believe in anything". One of the ersatz religions which fills the void in recent years is belief in Catastrophic Man-Made Global Warming.
It claims to be based on science. But it has all the characteristics of an eschatological cult. It has its own priesthood and ecclesiastical establishment – the United Nations Intergovernmental Panel on Climate Change; they alone can interpret its sacred scriptures – the Assessment Reports; it anathematises as 'deniers' anyone who casts doubt on its certainties; above all it predicts imminent doom if we do not follow its precepts and make the sacrifices it prescribes.
What most clearly distinguishes the Catastrophic Global Warming cult from science is that it is not refutable by facts. As Parliament enacted the Climate Change Bill, on the presumption that the world was getting warmer, it snowed in London in October – the first time in 74 years. Supporters explained "extreme cold is a symptom of global warming"!
Read full story here: http://www.huffingtonpost.co.uk/peter-lilley/global-warming-religion_b_3463878.html