The "2014 World Watch List" reveals the world's most dangerous countries for Christians.
This graphic reveals the top 10 countries; all nations where Christians face threats, discrimination, kidnapping, violence and death from the government or extremist groups.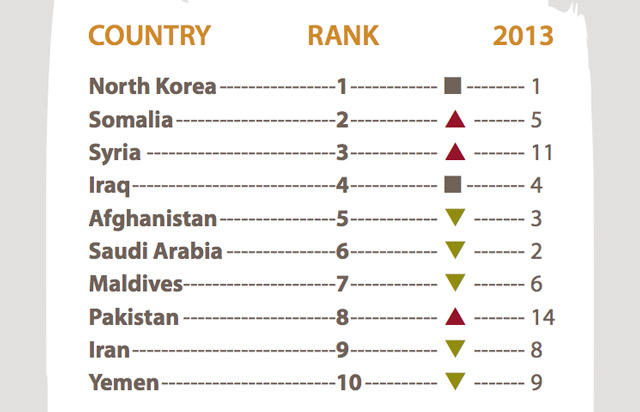 See below for more information on the five most dangerous places in the world for followers of Jesus….
Full story here: http://www.christianpost.com/buzzvine/10-most-dangerous-places-in-the-world-to-be-a-christian-112290/