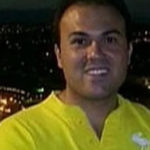 The wife of imprisoned American pastor Saeed Abedini says she and her family are devastated after learning that the Obama administration did not try to secure the release of her husband as part of the newly signed deal on Iran's nuclear program.
Saeed Abedini, an American citizen, has been imprisoned in Iran for more than a year for practicing Christianity. The talks over Iran's nuclear program were seen by his family and those representing them as one of the most promising avenues yet for securing his release.
But the White House confirmed over the weekend that Abedini's status was not on the table during those talks.
"It's devastating," the pastor's wife Naghmeh Abedini told Fox News Radio…
Full story:  http://www.foxnews.com/politics/2013/11/25/wife-imprisoned-pastor-says-family-devastated-after-iran-deal/