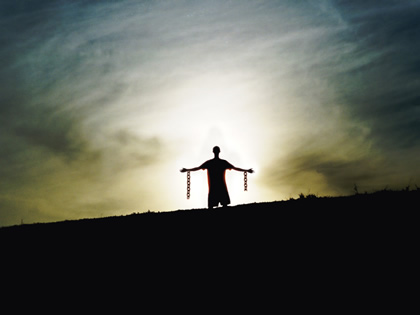 Exclusive: Matt Barber considers specter of going to jail for acting upon his faith
While poorly decided U.S. Supreme Court cases are a dime a dozen, prior to Wednesday, two stood alone as the most wretched and constitutionally groundless in American History. First was the 1857 Dred Scott decision. Among other things, it robbed African-Americans of both their U.S. citizenship and their dignity.
Next came the 1973 ruling in Roe v. Wade. It has robbed over 55 million U.S. citizens of their very lives. For the first time in American history, the high court imagined a phantom constitutional right for women to dismember alive their own pre-born children.
Both of these cases are blights on American history. Fortunately, the first, Dred Scott, has been officially relegated to the dustbin of judicial disgrace, while the second, Roe v. Wade, continues to be used as justification for mass genocide. With each passing day, the bodies of the innocents pile-up like God's chosen at Auschwitz.
Tragically, this past week we hit the unholy trifecta. A third precedential abomination was added to the mix. On Wednesday, the high court handed down two cases concerning the pagan left's abjectly bizarre efforts to redefine the age-old and immutable institution of marriage (Hollingsworth v. Perry and U.S. v. Windsor). The more egregious of the two opinions, Windsor, presumes to invalidate Section 3 of the 1996 Defense of Marriage Act (DOMA), granting limited federal recognition to sin-centric and sodomy-based same-sex "marriage."
Read more:  http://www.wnd.com/2013/06/mock-marriage-and-the-death-of-freedom/