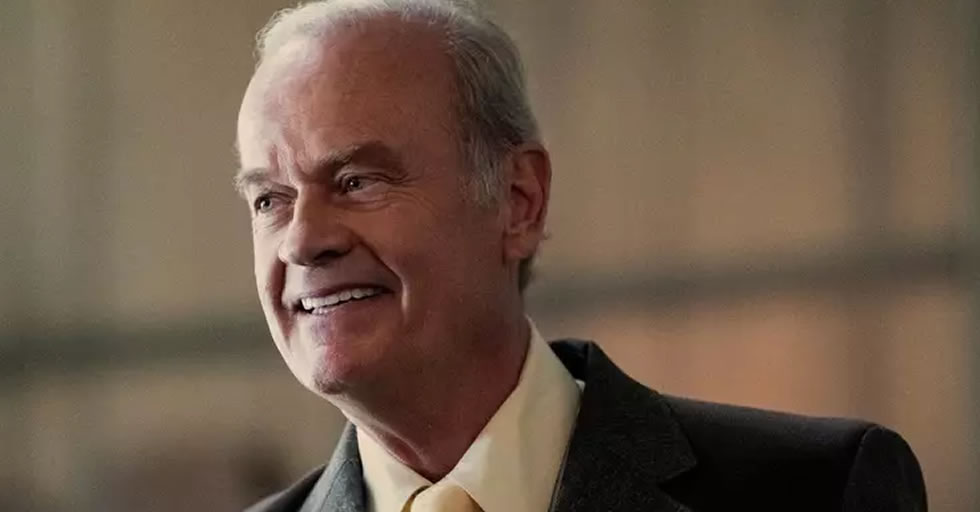 Whether or not Jesus Revolution will be used by God to start a revival remains to be seen. One thing is certain: this movie provided another way of sharing the gospel with a resistant culture if you can't get them through the doors of your church — yet. JESUS REVOLUTION'S KELSEY GRAMMER: 'I'VE FOUND GREAT PEACE IN JESUS'
Actor Kelsey Grammer recently said that he wants to stand firm in his faith despite Hollywood's love for the world.
The FRASIER star recently starred in the faith-based movie JESUS REVOLUTION as famous pastor Chuck Smith.
A portion of Movieguide®'s review reads:
JESUS REVOLUTION is an accurate, compressed portrait of the hippies and Vietnam War protestors who find Jesus because God calls several Christians to tell them about Jesus Christ. The plot is propelled by a love story between an impoverished young man, Greg Laurie, with an alcoholic mother, and Cathe, a beautiful young woman from a wealthy Southern California family. Cathe becomes burned out by the drug scene. She brings Greg to Pastor Chuck Smith's growing church in Newport Beach. Lonnie Frisbee, a young hippie preacher, has convinced Chuck to open his church to the young, disaffected people who've been drawn to Southern California.
Kelsey said his faith in God has helped him overcome trials in his own life.
"I've had hiccups. I've had some tragic times. I have wrestled with those and worked my way through them," he told USA Today. "Sometimes rejecting faith, sometimes rejecting God even, in a period of being pretty angry about it. Like, 'Where were you?' That kind of thing. But I have come to terms with it and have found great peace in my faith and in Jesus."
Read full story and movie review here: https://www.movieguide.org/news-articles/jesus-revolutions-kelsey-grammer-ive-found-great-peace-in-jesus.html