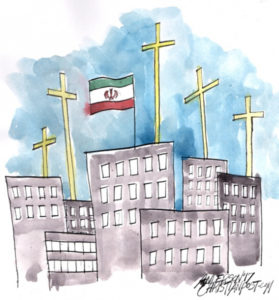 There's something that not even the conservative media is telling you today, an important backstory that might be playing a role in this rising protest movement in Iran.
There's something else going on in Iran that could well be playing an important role in the rising Iranian discontent.
It's something that has been building and growing under the surface and behind closed doors. And it remains one of the best kept secrets in the world, despite occasional media reports in the last few years: Iranian Muslims are converting to Christianity at an unprecedented pace, perhaps by the thousands every day.
Read full story here: https://www.christianpost.com/voice/what-no-one-is-telling-you-about-iran.html