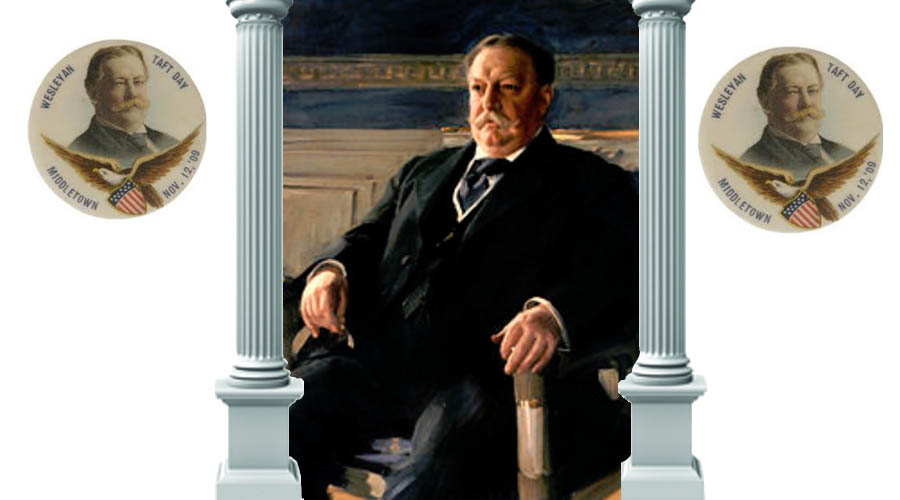 "Christianity, and the spread of Christianity, are the only basis for hope of modern civilization" William Taft
He was the only U.S. President to be appointed Chief Justice of the U.S. Supreme Court. His name was William Howard Taft, born SEPTEMBER 15, 1857.
After the Spanish-American War, Taft was appointed by President McKinley as the first Governor of the Philippines, 1901-04.
President Theodore Roosevelt appointed Taft as Secretary of War in 1904, then in 1906 appointed him Provisional Governor of Cuba.
After defeating Democrat candidate William Jennings Bryan, Taft was elected the 27th President.
The largest President, Taft weighed over 300 lbs. A bathtub was installed in the White House for him large enough to hold four men.
In his Inaugural Address, President William H. Taft stated, March 4, 1909:
"I invoke the considerate sympathy and support of my fellow citizens and the aid of the Almighty God in the discharge of my responsible duties."
President Taft stated in a National Day of Thanksgiving Proclamation, November 15, 1909:
"The people of the United States are wont to meet in their usual places of worship on a day of thanksgiving appointed by the Civil Magistrate to return thanks to God for the great mercies and benefits which they have enjoyed. During the past year we have been highly blessed … It is altogether fitting that we should humbly and gratefully acknowledge the Divine Source of these blessings … I hereby appoint … a day of general thanksgiving, and I call upon the people on that day, laying aside their usual vocations, to repair to their churches and unite in appropriate services of praise and thanks to Almighty God."
President William H. Taft proclaimed, November 5, 1910:
"These blessings have not descended upon us in restricted measure, but overflow and abound. They are the blessings and bounty of God …
Click here to read full article: http://bit.ly/2d4eu0F