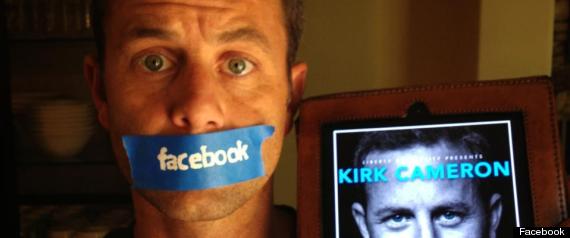 "This is my most personal film about faith, hope and love, and about why God allows bad things to happen to good people. What is 'abusive' or 'unsafe' about that?!" he wrote. "Please help us encourage Facebook to unblock our website soon by sharing this post with your friends so more people can see this transparent, faith-building project." Given that 68% of Americans use Facebook as their social media channel, it is understandable why they are so desperate to get back onto the platform with the biggest reach.
Kirk Cameron's evangelical-themed film, "Unstoppable," faced some ungodly obstacles when it was banned from both Facebook and YouTube recently.
On July 18, Cameron took to his Facebook page to alert fans that links to the website for "Unstoppable" had been blocked by the social network for allegedly being "abusive," "unsafe" and "spammy." The following day, he announced YouTube had done the same and had blocked the "Unstoppable" trailer because it was considered "spam," a "scam" and "deceptive."
Michael Kirkland, communications manager for Facebook, explained to The Christian Post that links to the "Unstoppable" site had been mistakenly identified as spam by Facebook's malware system.
Full story at: http://www.huffingtonpost.com/2013/07/23/kirk-cameron-unstoppable-facebook-ban_n_3639835.html