The California Renewal Project cordially
invites you to register to vote.
Religious liberty is 'on-the-bubble' and on the ballot
You can register and check your registration status here:
Watch the video below as Pastor Rob McCoy reminds us of the importance of registering to vote AND voting in 2020!
We can make
the
difference in California.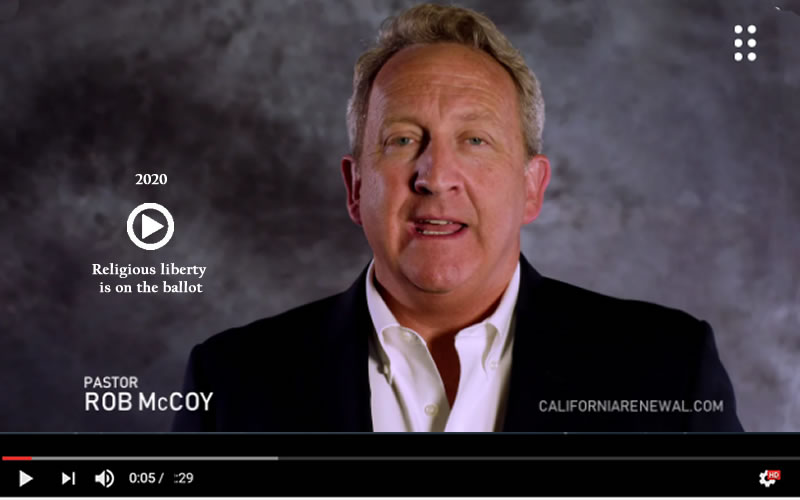 You can register and check your registration status here: