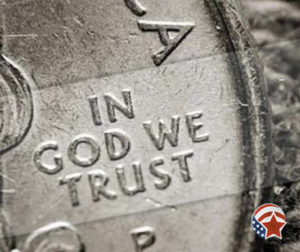 In 2015, the American Renewal Project hosted pastors and pews events preparing for the first four presidential primaries in 2016: Iowa, New Hampshire, South Carolina and Nevada. Participants included Mike Huckabee, Louisiana Governor Bobby Jindal, Texas Governor Rick Perry, Texas Senator Ted Cruz, Kentucky Senator Rand Paul and Florida Senator Marco Rubio.
On May 3, 2016, Donald J. Trump clinched the Republican nomination with his victory in the Indiana primary. The race to become the next president was down to Hillary Rodham Clinton and Donald J. Trump.
Some evangelical leaders got caught up in the "Never Trump" movement. Russell Moore, the president of the Ethics and Religious Liberty Commission (ERLC) of the Southern Baptist Convention (SBC), declared in a Washington Post opinion piece of October 9, 2016, that "If Donald Trump has done anything, he has snuffed out the religious right." The article seemed an effort to suppress evangelical turnout on Election Day.
On May 10, 2016, we examined the "Never Trump" movement in an editorial addressed to 100,000 American Renewal Project pastors:
"What and how will Mr. Trump do? I don't have a clue.
"But with Hillary we do know. The progressives that she will stack on the Supreme Court alone will set back America for a century. Americans may well lose 1) their Second Amendment right to 'keep and bear Arms' and 2) their religious liberty (Kim Davis was just the warm-up act). Codifying transgender bathrooms rights will only be the beginning of nine unelected and unaccountable Justices imposing a godless agenda, tearing America apart brick-by-brick." (read full story here: bit.ly/2wFciXj)
Fast-forwarding now to June 2018, a list of President Trump's victories includes:
• Defending religious liberty.
• Protecting the second amendment from gun control
• Supporting ccw laws for gun owners
• Ensuring the stand-your-ground laws aren't changed
• Standing up for the unborn.
• Defunding Planned Parenthood.
• Appointing conservative jurists to the Supreme Court and federal appeals courts.
• Reinstating the Mexico City Policy (policy blocking U.S. federal funding for non-governmental organizations that provide abortion counselling or referrals, advocate to decriminalize abortion or expand abortion services).
• Rescinding the Johnson Amendment by Executive Order.
• Commitment to sign the Pain-Capable Unborn Child Protection Act.
• Opening the U.S. Embassy in Jerusalem. "Today, we finally acknowledge the obvious: that Jerusalem is Israel's capital," Trump said. Many promised for nearly three decades, only Donald Trump kept his word.
A good explanation for the Trump phenomenon, aside from the left's narrative, would be "God helps those who cannot help themselves."
Last week we discussed how Cardinal Karol Wojtyla-who later became Pope John Paul II-and Father Frank Blachnicki established a youth ministry in Poland to renew the Polish church. They did this through spiritual mobilization in the fight against communism. Their Oasis movement was created to counter Soviet "propagandizement" of Polish youth by USSR Young Pioneer camps. An estimated 10 million children had passed through 40,000 pioneer camps across the USSR during the 1960s and 1970s. 1) This was "evangelization" and indoctrination by a pagan, communistic godless religion. Contrast this to the Oasis alumni, who took vows to live ethical lifestyles of spiritual dissent in the face of a hostile communistic system.
It is evidently high time for an "Oasis movement" for America's youth. We need a movement that will expel pagan secularism, presently entrenched as gospel, from public education and America's cultural mountains of influence. This would be a miracle of similar magnitude to Joshua commanding the sun to stand still.
In any case, let's be clear: Neither Wall Street, politicians, government nor public education is going to save America. "They one and all fail, utterly fail, to meet the deep need of the soul. One and all they are unable to put away sin. And, yet, sad to say, they one and all supplant the Christ of God-He is not wanted; He passes by unnoticed."
2) The phrase "passes by unnoticed" leads us to Proverbs 8:10: "Receive my instruction, and not silver; and knowledge rather than choice gold." If riches are esteemed and desired over wisdom, she quietly withdraws without a commotion. Even a cursory glance at our culture will show that God has withdrawn His hand from secularized, public education. Wisdom's absence is unmistakable.
As long as pagan secularism controls America's cultural mountains of influence-public education, academia, newsrooms, sports, the courts, big business, Hollywood, medicine-we are going downhill as a nation. Each passing day it becomes clearer that Christians have neglected their duty over the last three-quarters of a century. Christians have treated the conflict between the pagan religion of secularism and the biblical God Jehovah casually, as just another passing fancy. Yet, on the contrary, this is war.
We Christians must now make the fullest possible use of all means at our disposal to dislodge Secularism from the public square and the culture if America is to survive. This spiritual war calls for persistent vigilance together with action.
Currently, Donald Trump looks to be our best ally. God has raised a Samson "willing to do what God's people are not" (goo.gl/2p6TXE).
Christians must take their civic government skills to the next level. A great tutor for developing such skills is former House Speaker Newt Gingrich. Newt's new book is titled Trump's America (goo.gl/YrH8pM).
In Chapter 3-The Comeback of 'Under God'-it reads: "Essentially, the anti-Trump coalition has twisted freedom of religion into freedom from religion by casting faith as a source of oppression that should be removed from public life. … This is why freedom of religion is an essential pillar of America-and a key to the American comeback."
Gideons and Rahabs are beginning to stand.
David Lane is the founder of American Renewal Project.
This op/ed appeared in Charisma News: Click below to see story
https://www.charismanews.com/opinion/renewing-america/71720-how-under-god-is-making-a-comeback