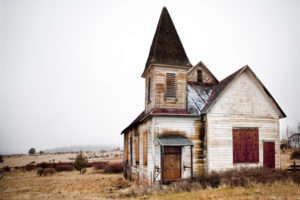 EASLEY, S.C. (BP) — When its copier was repossessed, Powdersville First Baptist Church believed the end was near.
The remaining members drew up papers turning the church's property over to the next-door neighbors. Former members heard the news and started returning, praying for God's direction. That was nine years ago.
"It's a Lazarus story," Pastor Brad Atkins told Baptist Press. "The Cooperative Program had a lot to do with it."
As the once-vibrant church that started in 1983 withered by January 2006 in the wake of a church scandal, its missions giving shriveled to zero in order to keep the lights on and mortgage paid. Atkins, 16 years in fulltime ministry and leading a worship center overflow class at a large church, accepted a call to the troubled congregation in Easley, S.C. It's his first senior pastor role.
To read full article click here: http://bit.ly/1LPzWio