A ca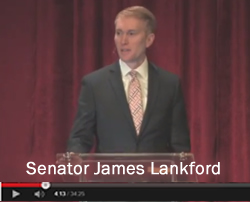 mpaign to get uninterested evangelical and other Christian voters to the polls worked so well on Election Day that leaders are warning presidential
candidates to pay attention to their political demands.
"Potential Republican Party presidential candidates in 2016 will have to pass through evangelical and pro-life Catholic Christians and issues we are interested in," said David Lane, who hosts popular "Pastors and Pews" meetings with leading GOP presidential candidates around the nation.
Lane spent much of the last two years working with pastors to convince their flocks to vote, and early indications are that they came out in droves for Republicans.
His American Renewal Project spent $2 million in nine states distributing 2.1 million voter guides, building a huge social networking program, and sending supporters to knock on tens of thousands of doors…
Full story here:  http://www.washingtonexaminer.com/evangelicals-make-demands-on-2016-candidates/article/2556264